CALL CENTER & TELEMARKETING SERVICES
Get cost-effective, reliable & exceptional service!
Inbound Call Center Service

24/7 Answering Service
Customer Service
Technical and Helpdesk Support
Reservation and Bookings
Appointment Setting
Takes Sales Order
Multilingual Call Center Support

Get Quotes
About Call Centers Network
Call Centers Network can help your business grow & reduced cost by connecting you to top-notch call centers and telecommunication companies in the United States.
We are backed up by experienced call center professionals  that will help you improve customer relation with inbound call center service. This calls include 24/7 answering service, customer service, technical support, appointment setting, e-commerce support, qualify sales leads and virtual receptionist.
Telemarketing professionals can help increase business revenues with outbound calls. The types of calls include lead generation, appointment scheduling, sales calls, market research and survey calls.
Finally, our company is connected to well-established Telecommunication Companies that offer reliable VoIP and internet services for your business.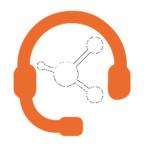 Telecommunication Services